Weekly E-News & Reflections
E-News Reflection
E-News Reflection
OCTOBER 20, 2011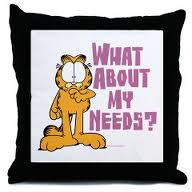 Meeting Your Needs
I want to continue with Madeline Levine's book, The Price of Privilege. She points out some poignant realities about life in financially secure homes. I hope this reflection on loneliness and substance abuse, as well as their precursors, gives us the courage to be vulnerable during our times of true need. These are Levine's words:
"-Loneliness can become a prominent part of an affluent lifestyle because perfection is highly valued and showing vulnerability is frowned upon. These values inhibit the development of truly close and nurturing relationships….
-Substance use/abuse rates are high in affluent families. Whether acknowledge or not, someone may have an illicit drug, prescription drug, or alcohol problem, often as a result of untreated depression."
I'm a needy guy. In order to be my best self, I need to sleep seven plus hours a night, run everyday, and eat (a lot). When I sleep five or six hours one night or miss one run or one meal (and, unfortunately, those all happen too frequently), I feel a little off, but it's not a big deal. If I go on three, four, or more nights with insufficient sleep, I become incredibly impatient. When my body isn't worked regularly, my mind tends to not work well either, as I grow lethargic. And when I don't eat all day, I become very irritable (unbearable even).
I also have "higher" needs—challenges in my work, down time with my family, alone time with my wife, and to feel appreciated and loved…and the list goes on. Like the needs I listed above, there are days or short periods where these "higher" needs are also not met. I would describe that as being out of balance. There's a "disturbance in the force," and the pattern must change because the price is too great.
If we continually feel lonely or unappreciated (or even underappreciated), it is incredibly difficult to be our best selves. Our invitation in those times: be courageously vulnerable—seek out a friend, family member, a Stephen Minister, a counselor. And after seeking that person out, admit the severity of the situation. Don't dismiss the issue: "Oh but I have so much to be thankful for." You very well may have a lot to be grateful for, but that doesn't change the loneliness or depression that you may be experiencing.
We all have needs (some more important than others). Needs must be met, and when they aren't, I hope and pray that we are given the courage to be vulnerable in turning to others, and then…then I pray that we can be brutally honest.
Peace be in you.
-Ben Bocher
Director of Youth Ministries
North Shore Congregational Church
Paying the Price for Privilege
In her book, The Price of Privilege, Madeline Levine points out some poignant realities about those of us who come live in financially secure homes. She addresses reluctance to admit vulnerabilities, loneliness and substance abuse, challenges that mothers face, external markers of success, power balances, and how material things affect our quality of life. Over the upcoming months, I will focus one one of these areas. I hope you find these thoughts fruitful.

"...but he said to me, 'My grace is sufficient for you, for power is made perfect in weakness.' So, I will boast all the more gladly of my weaknesses, so that the power of Christ may dwell in me." (2Cor 12:9)

"-Highly capable people are accustomed to managing things on their own. While they may ask for help "fixing" their child, they may be reluctant to face their own weaknesses, neediness, and vulnerabilities.
-As a result of this reluctance to seek out help, problems mas escalate from the easily treated to more difficult issues."

What are some of my limitations, imperfections, needs that I try to avoid?
How have any of my vulnerabilities and weaknesses been a further detriment to myself and my loved ones?

Peace,
-Ben Bocher
Director of Youth Ministries
North Shore Congregational Church
E-News

Weekly E-News

These announcements are provided once a week during the programming year and periodically during other times for youth happenings, including social gatherings, service to the community, scripture study, and more.

Sign up today to receive E-News upates.

 

Fall 2011

Youth Ministry Schedule